FLOWLINE "Worlds fastest…… and designed by EDEV"
FLOWLINE is extremely fast and flexible = you can run and process most types of profiles and extrusions systems in the same machine system. You don't need special drilling and milling set-ups for each profile system as in "special machines" to achieve highest possible flexibility, productivity and capacity. Windows, doors and facades profiles are perfect for FLOWLINE, however it can preferable be used in the Automotive, Aircraft,  Electronic and furniture industries.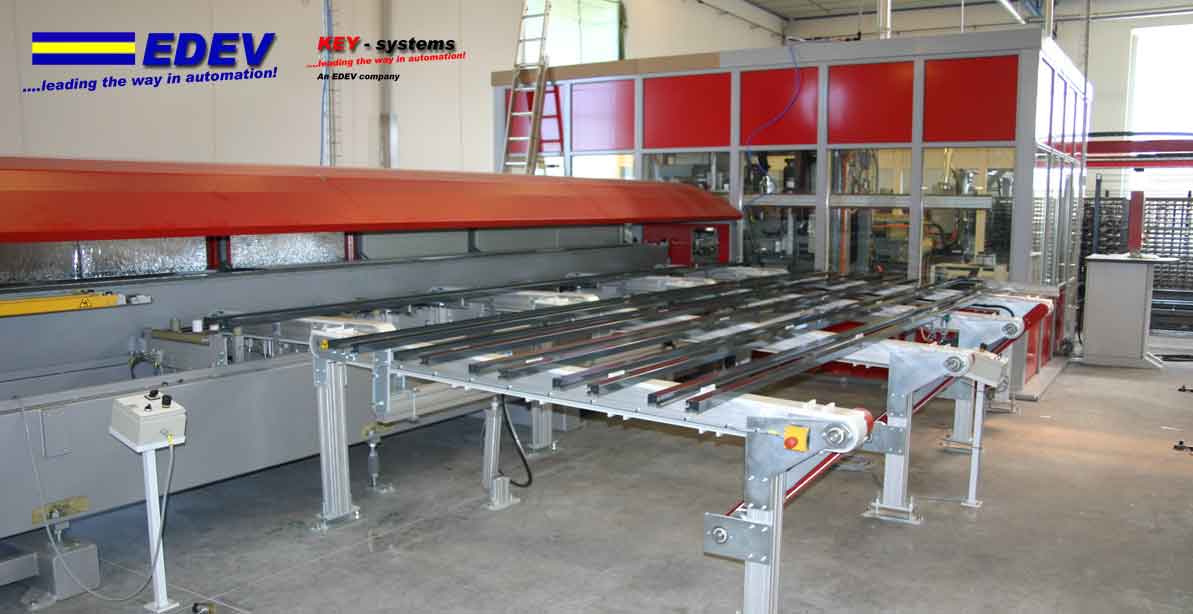 FLOWLINE is designed by EDEV for gentle, fully automated and high speed handling of aluminum profiles. The FLOWLINE system is built for maximum throughput with a minimum of manual handling and operation. It's all done automatically and in one sequence. That's FLOWLINE! This line is built up by different standard modules/units to suite each customers needs.

The FLOWLINE is designed with latest technologies in mechanics, servos, electronics and control systems as well as software, this to ensure highest productivity and production security during one, two or three shift production.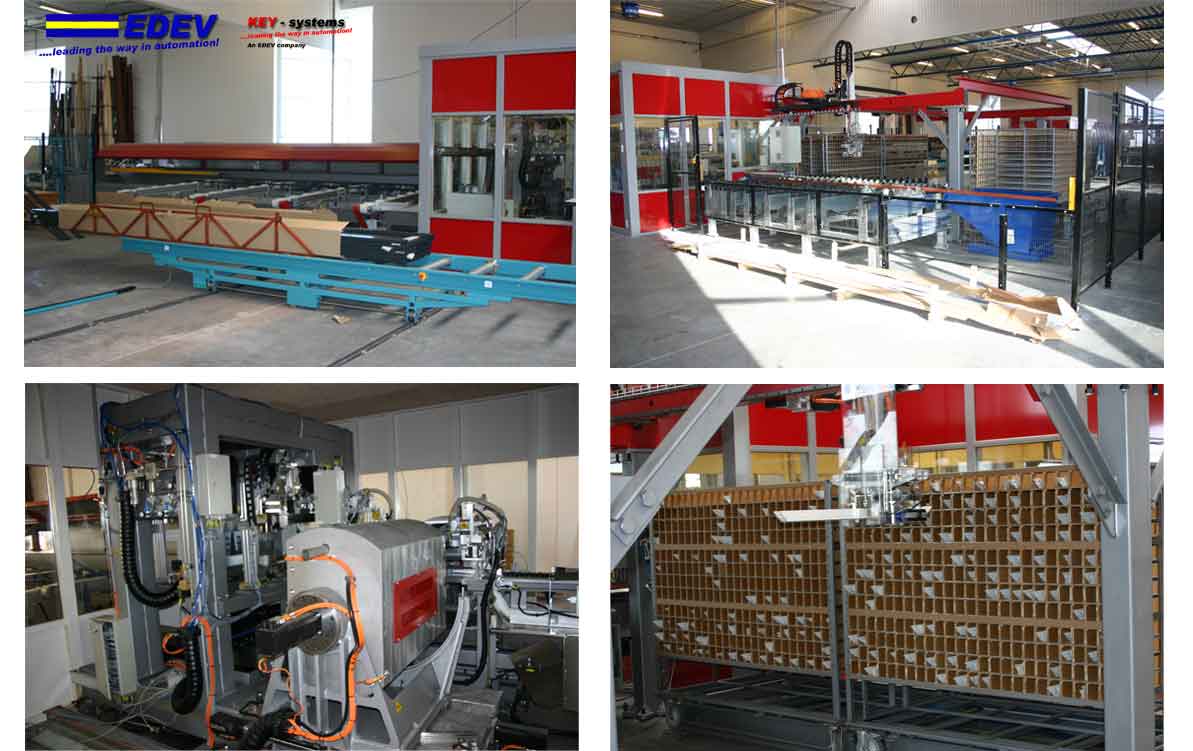 This particular FLOWLINE System is built for "double production" (two profiles parallel) and achieves an automatic process including, storage of aluminum profiles, Ink – Jet printing on parts, milling-drilling (burr-free wit 4 high speed spindles 42 000rpm), cutting (two saws coming from fine/painted side), buffering, robot cart loading, and cart handling. The Double production system will increase production up to 50 % or even more compared to an original single profile FLOWLINE.